CBS Atlanta's Legal Expert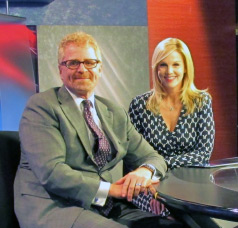 Ray on the CBS set with Stephany Fisher
Ray Giudice is a nationally known and respected voice on criminal defense matters. With over 29 years of experience, he is often called upon by national and local media to comment on high-profile criminal cases. Most recently, Ray has been the "go-to" legal expert for CBS Atlanta - appearing on the evening news with Stephany Fisher, and also
Better Mornings Atlanta
. Ray helps keep CBS viewers up-to-date on the legal aspects of the day's hottest news stories.
To view Ray's recent appearances on CBS Atlanta, click on the red button below.

Atlanta's Premier Trial Lawyers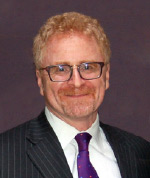 Is there a difference between a "lawyer" and a "trial lawyer?" You bet.
A
"lawyer"
attempts to avoid jury trials - settling for a quick criminal plea deal, or taking the first monetary settlement offered in a personal injury or civil case.
A
"trial lawyer"
is always ready to go to trial—preparing an aggressive defense case, and negotiating from a position of strength, in order to protect their client's rights and freedom.
Ray Giudice
and his team of experienced trial lawyers approach each case with one goal in mind - obtaining justice for the client. Each and every case is prepared as if it will go to a jury trial.
The trial lawyers at
Raymond Giudice, P.C.
are well-known and well-respected in the metro Atlanta legal community, and have earned the reputation of not backing down from a fight when it comes to defending and protecting their clients' rights.
Ray has over 29 years of experience managing his criminal defense and personal injury trial practice. Together, he and his associate attorneys have clocked thousands of hours of experience in the courtroom. Today,
Raymond Giudice, P.C.
is one of Atlanta's premier trial attorney groups.
When you need legal representation, call
Raymond Giudice, P.C., Trial Lawyers
.
Ray's Legal Blog

Georgia is getting tough on speeders by raising fines. Effective January 1, 2010, Georgia changed its speeding laws for Super Speeders. Super Speeders are high risk drivers … [Read More...]

Atlanta area Law Enforcement turns to the "safety check" , i.e., Road Block, during the Holiday Season . While the stated purpose is to enforce the seat belt law and to check … [Read More...]
Contact Us
Raymond Giudice, P.C.
THE PINNACLE BUILDING
3455 Peachtree Road
Suite 780
Atlanta, GA 30326
Directions / Map
Cell: 404-964-4185
Phone: 404-554-8800
Fax: 404-554-8801
Email:
ray@rayglaw.com